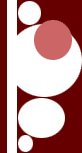 About Love

Bio

Real Name: Lovella Basibas Añover

Nickname: Love Añover

Birthday: February 21, 1976

Birthplace: Alang-alang, Leyte

Height: 4'10''

Weight: 120 lbs.

Father: Jose G. Añover

Mother: Lydia B. Añover

Siblings: Louie, Leanie, Liway

Schools:

Elementary: Lingayon Elementary School

High School: Victorino Mapa High School

College: Polytechnic University of the Philippines (PUP)

Course: AB Filipino (minor in Mass Communication)

Regular Shows:

Channel 7: Unang Hirit (M-F, 5am)

Lovely Day (Saturday, 10am)

QTV Channel 11: Love Life (Friday, 10PM)

Did you know that:

-Love recorded her self-titled debut album last 2004 under Ivory Music and Video. The album's carrier single is a catchy tune entitled, "Bumprr to Bumprr".

-Her first dream was to become a domestic helper. According to her,"When I was in the province, I felt I was going to end up a farmer also because I was surrounded by farmers. When we moved to Manila, to a slum, the women I saw were domestic helpers, sales clerks, factory workers. I wanted to be a DH because I could see their families receiving money and they were able to build decent homes. I didn't dream of becoming rich."

-She was invited to be a regular in the sitcom, "Kool Ka Lang" (now off the air) and she had a very hard time adjusting to the schedule. After two months of juggling her anchoring chores and her acting chores in the sitcom, she decided to stay with the news and public affairs.

-Before she became an on-cam talent, she used to work for Probe Productions as a Production Assistant, researcher, writer and editor.

-Given a chance to record a new album, Love would want to revive the songs of Sylvia La Torre


What do you consider as the saddest experience in your life?

"Yung natulog kami ng family ko dun sa isang bahay, binaha kami at yung katawan namin nakalubog sa tubig ng baha. But that's the one thing that made me stronger and pushed me to do everything to make my family okay."

Love Añover

Contains the following songs:

Gising Na, Bumprr to Bumprr, Ang Tipo Kong Tsuper, Gusto Kitang Kasayaw, Ikaw Yun!, Everything Ka Sa Akin, Ang 'Yong Smile, Mag-Exercise Tayo, Smile naman dyan and everything, Traffic

To buy online please click here


Hello Graphic Comments

Favorites

Movies: Sound of Music, National Treasure, The Incredibles

CD: Norah Jones, Noel Cabangon

Cartoon Character: Dora and the gang!!!

Expression: And Everything!!!

Colors: Shades of pink, purple, blue and yellow

Fruit: Mango

Sports: Volleyball and Badminton

What was the worst things said about you and how did you handle them?

"That I'm bakla, pangit, mukhang maid, hindi bagay sa tv. Personally, that's okay kasi you can't please everybody. Minsan nga kahit kamag-anak mo, di mo pa ma-please, so why bother. Just be good na lang because I believe in karma eh".




Copyright© jlasj 2005
makati city, philippines
all rights reserved
for comments, suggestions, violent reactions, about this webpage: